Consultancy – Offshore
OFFSHORE DECOMMISSIONING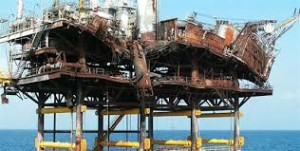 Over half of all hydrocarbons are today derived from mature fields with ageing facilities. While life of many platforms will be extended through modifications, a large number will face decommissioning over the coming years. Salvage operations in the wake of hurricanes will also add to the number of offshore platform removals every year.
Covering the entire offshore decommissioning process
YAB Solution offer expert offshore decommissioning services covering planning and engineering, risk and safety management and the environment for all offshore facilities. We have been involved in several major offshore decommissioning projects in the Gulf of Mexico, Gulf of Guinea, Mediterranean and the North Seas, and in China. Our projects span from minor early phase desktop studies to detailed assessments, including offshore surveys, legal requirements and removal engineering.
Dismantling, lifting and platform removal

YAB Solution engineers offers decommissioning solutions based on extensive years of offshore experience. We provide technical and project management for the dismantling, lifting and removal of platforms and subsea assets. Our US based specialists also have considerable experience with post-hurricane salvage operations, involving the safe removal of leaning and damaged platforms.
Our offshore decommissioning services cover:
Technical and project management services for decommissioning projects
Removal, disposal, remediation and environmental studies
Permitting and regulatory compliance management
As-left assessment, impact assessment programme and decommissioning planning
HAZID and safety screening; removal of equipment with NORM
Site inspection and weight estimations
Stress analysis, lifting eye check and lifting & rigging procedures development
Transportation and sea fastening services
What we can do!
---
Tourist Destinations Wli Falls A tourist attraction located in the Volta Region, Eastern of Ghana. It is the highest water fall in West...
more
Our Procurement & Supplier Services Department support the mission of purchasing quality goods and services at competitive prices, promoting supply chain diversification, exercising proper financial...
more